The Best Password Managers to Keep You Protected
Passwords have been around for a long time as one of the first layers of account protection. Still, many businesses and individuals are not adapting best practices for password creation and management, making their accounts easy to get ahold of. The internet has become a dangerous place, filled with cybercriminals waiting for the perfect opportunity to strike. A password vulnerability could lead to an exploit, one where customer and company data are exposed. That's why it's crucial to choose a good password management strategy – one that helps both individuals and organizations keep their data, accounts, and online infrastructure safe.
What is Password Management?
Password management is a set of practices meant to organize, store, and manage passwords. This is a huge necessity for large companies, who must keep the possibility for a password to lead to an exploit low. With the right kind of management plan, updates are automatic and no one can use the same password twice.
Managing passwords alone can be difficult, but companies with lots of employees can be more protected with the help of a password management system.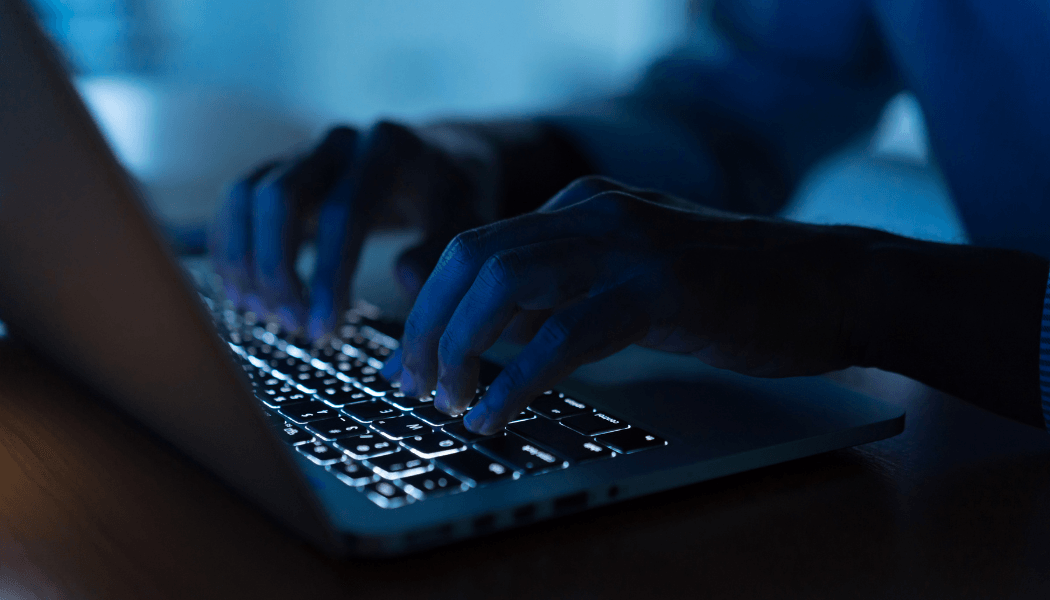 Password Breaches: How Often Do They Happen?
According to the 2019 Breach Alarm, 1 million passwords are stolen every week. One of the most common means of execution is Password Dumper, a kind of malware that randomly guesses hundreds to thousands of passwords in just a matter of seconds, attempting to find the correct one.
The Ponemon Institute Cost of Data Breach Study estimates that the average cost of a data breach is $3.86 million, something that could throw a company out of business. Protecting passwords is essential, as it is a pretty juicy target for cybercriminals.
How Easy Is It to Crack a Password?
A lot of web surfers out there think that it's fairly complicated to crack a password. However, that's not entirely true. As a matter of fact, the shorter your password is, the easier it is to crack, taking an experienced hacker little to no time at all. For instance, let's take a password with five characters.
If you think about the most common passwords, you could come up with 100 different combinations per character. This means that a password with just five characters could have up to 10 billion combinations. It sounds like it would take a long time to crack, right? Wrong. A hacker with the right software and expertise could get into a password like this in less than a minute.
The longer your password, the less chance that hackers have to crack it, or should we say, the more trouble they will have. Some ways that you can decrease the chances of a hacker simply guessing or taking multiple guesses are to:
Capitalize random letters

Add numbers

Put special symbols around one word or multiple words

Jumble it up after you create it

Use a password manager that offers strong password suggestions 
As you can see, there are many ways to get hacked, so taking care of your passwords is key to keeping them away from hackers. One way to do that is with password managers. Below, we have 5 of today's popular password management programs to check out, along with the key features that make them shine above others.
Top 5 Password Management Programs for 2021
1. Dashlane
When it comes to doing everything that a password manager should do, Dashlane has it figured out with basic to advanced features that spot weaknesses in passwords and even highlight ones that have been compromised.
They offer an app that sits on your desktop where you can take a look at stats and get everything you need to create a better password than ever before and keep them safe. The only downside is that most of their high-tech features come with a price tag, and the more protection you need, the more it's going to cost you.
Pros 👍
Compatible with all systems, including macOS, Windows, and Android

Free versions with basic password management needs

Comes with optional VPN protection

Keeps an eye out for compromised passwords
Cons 👎
Some of the options come with a high price tag

Some say it tends to have a hard time with multiple logins

Storage is not upgradable
Star Quality ⭐️
Features of all kinds with built-in security at every point. No matter if you're looking for solo protection or something for the whole squad, Dashlane has something to offer.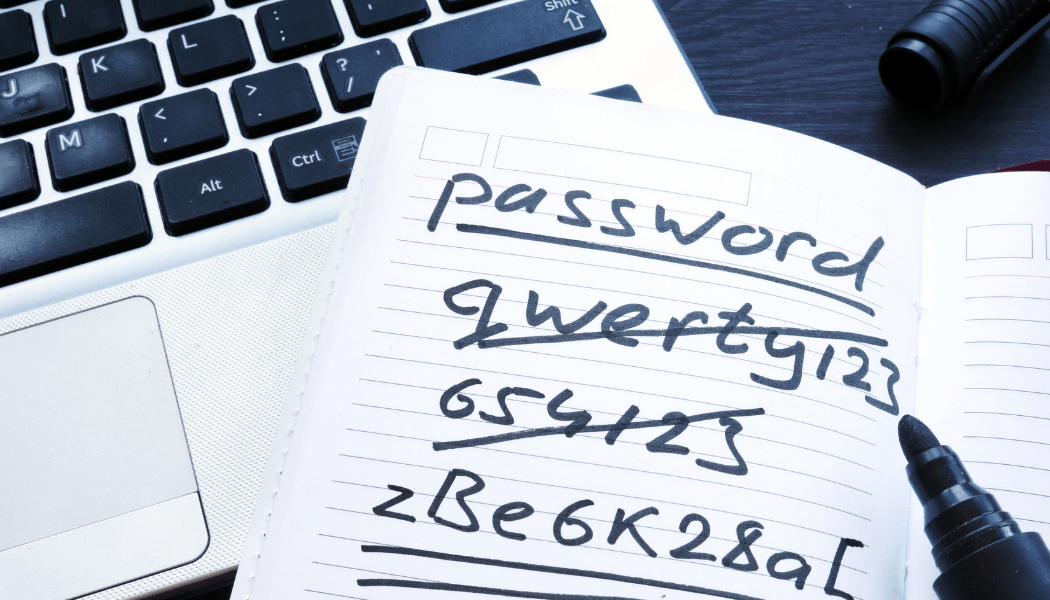 2. 1Password
With 1password, users will have protection across all devices, no matter how many there are. It has a way of organizing passwords and implementing a two-factor authentication that helps to keep passwords dually protected. This is a great and affordable option that works to keep all passwords safe, though it lacks some expert features that would take it to the next level.
Pros 👍
Compatible with all systems

Has great password organization, even for multiple people

It's easy to use

Works as a two-factor authentication
Cons 👎
Some say it is limited compared to other password managers

Doesn't have features for password inheritance
Star Quality ⭐️
This password manager is easy to use and has a killer feature that syncs all passwords across all devices. It doesn't have many bells and whistles, but it does get the job done, and then some.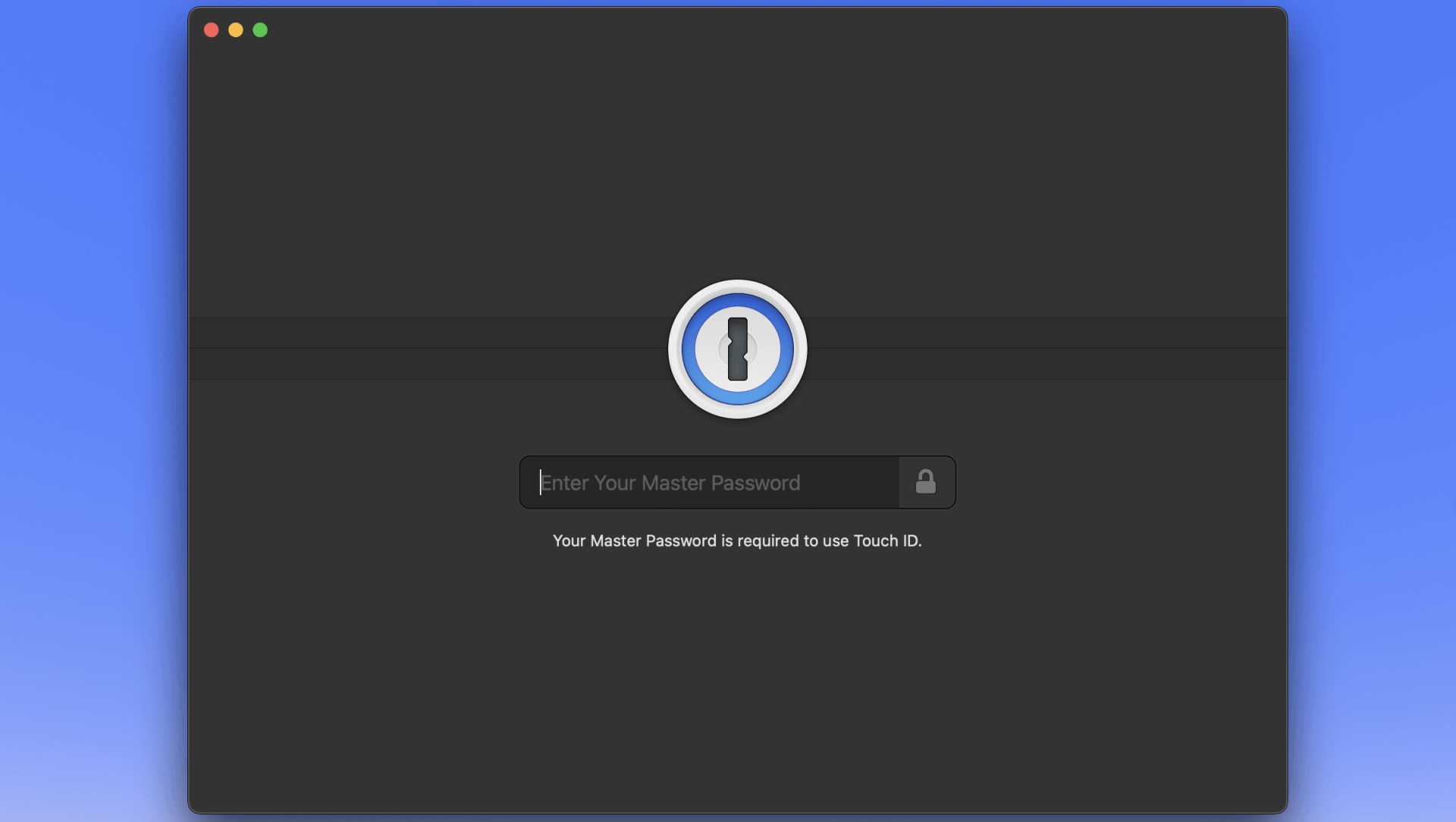 3. OneLogin
For an affordable option that won't leave you empty-handed, this app has it all. Compared to the competition, you can find advanced features that help you manage your passwords, no matter how long your list is. Plus, enjoy a multiple-factor login, something that helps to secure your passwords better than ever before.
Pros 👍
Comes with HR-style services

Perfect for the management of many passwords

Tons of features and support if needed
Cons 👎
Pricing can get high

The highest-priced option is pretty limited compared to the competition 
Star Quality ⭐️
OneLogin has an HR quality password management platform that makes it one of the best around. With tons of options to keep your passwords safe and out of virtual harm's way, this is a good choice for solid protection.
4. Chrome Password Manager
Google's version of a password manager is everything you'd expect it to be. Advanced features and super fun interface with the solid protection you need.
Pros 👍
It's free!

Super simple setup

Allows for smooth transition between multiple log-ins for the same site

Optional capture and auto-fill for passwords

Compatible with all systems
Cons 👎
Not a lot of extra features like some of the others

No multiple or two-factor authentications

Cannot be used offline, so if something happens, you might need to let your memory kick in
Star Quality ⭐️
Chrome Password Manager is free. That's not its only star quality, though, coming with lots of features that are meant to keep your passwords secure and even help to keep them far from landing in the wrong hands.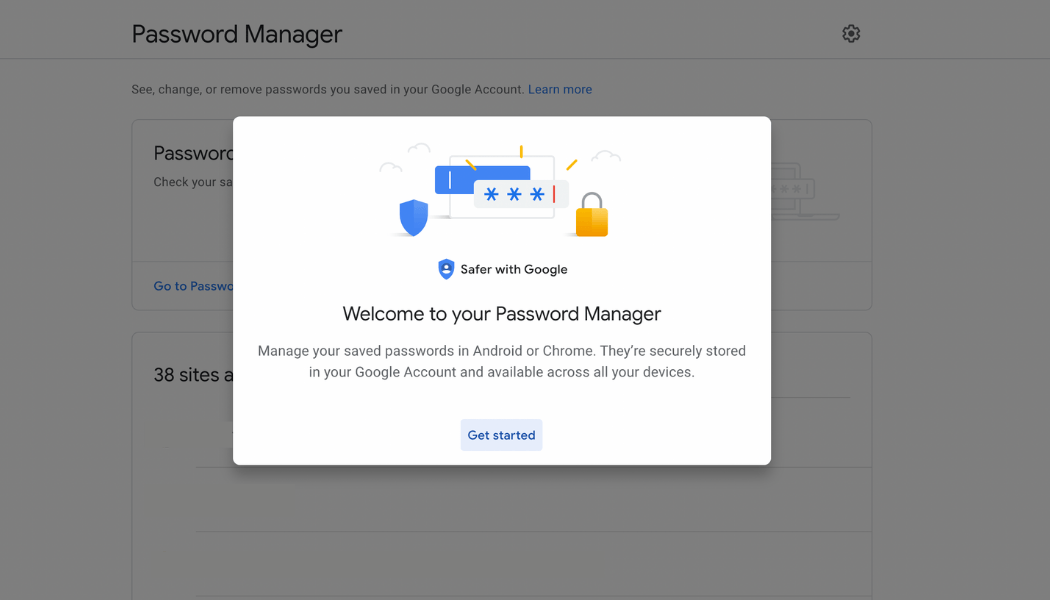 5. Apple Keychain
Everyone knows that Apple usually doesn't disappoint when it comes to its newly released products and software. Like all the rest, Apple Keychain is tearing up the competition, coming with many advanced features. When it comes to password management, though they are advanced, they are still super simple to use, something that most users boast about when they first use this system. 
Pros 👍
Super simple to use

Has an auto-fill feature that doesn't disappoint

Has a two-factor feature to keep your passwords safe
Cons 👎
Only works with Apple devices

Password auditing system is weak when put head-to-head with the competition

Cannot be used if you're offline, needs a solid Wi-Fi connection
Star Quality ⭐️
Apple's name is a good one. It is known for some of the best software that rises above the competition. There is not only space here for passwords but also for other things that need protection like credit card numbers and shipping addresses too.
Risks of Weak Systems
It's no longer just your account and personal information on a social site you have to worry about. These days, hackers could get ahold of your banking information and even change the information or corrupt it so  you can no longer get access to it. If you have a weak password, you could be at risk for any of the following attacks.
Spoofing – Using a database of stolen passwords

Sniffing – Using software like key loggers

Brute Force – Trying out various combinations
None of these are fun, especially when it comes to your data, so keep it safe and create a solid password that hackers will have a hard time accessing.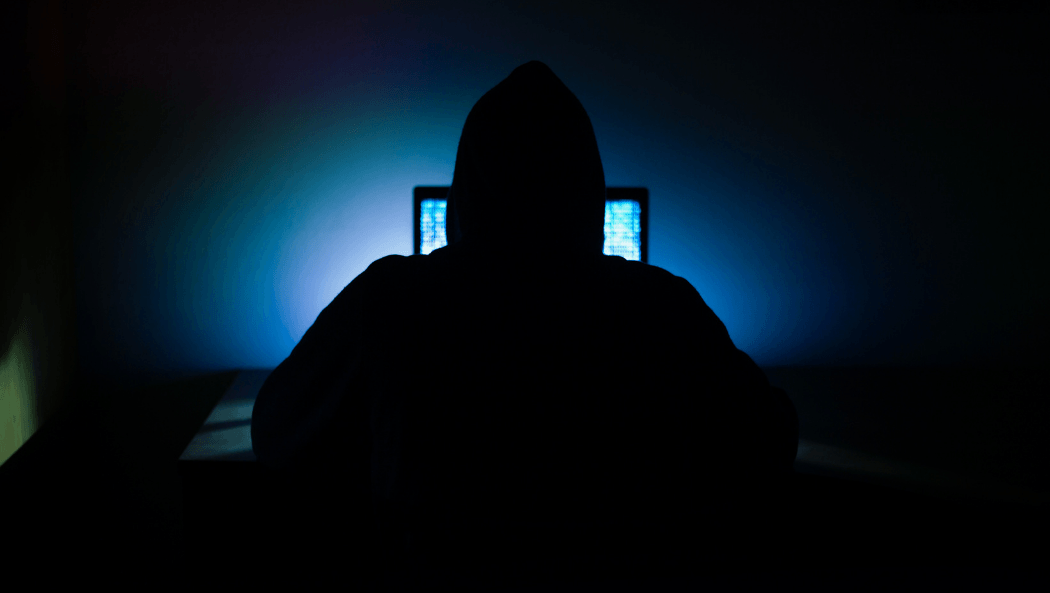 Password Management Best Practices
When it comes to keeping passwords out of the wrong hands, there are a few things that individuals and businesses should adapt. Hackers know a thing or two about getting ahold of passwords and look for weak authentications and weak passwords wherever they can find them. When setting up your password, be sure to include the following best practices:
1. Strong Passwords
As a rule of thumb, you should aim for a password that has a good length and features a mix of numbers, upper and lowercase letters, and special characters. Some websites will require you to use each of these in your password, which helps you create a more secure password. Avoid adding any information that's too easy to guess, like your name, date of birth, or favorite color.
2. Get and Keep a Reset Schedule
Keeping the same password for long periods is in itself a vulnerability. Over time, hackers can hone in on an account and use software to try and guess all kinds of passwords. That's why you should reset your password regularly, keeping it from being guessed too easily.
Cybersecurity experts recommend you change your password once every 30-90 days, or less if you're an avid surfer. The more you're on the web, the more you should change up your passwords, as someone could be watching.
3. Use Two or More Authentications
You've probably heard of two-factor authentication, but if you haven't, it's the pop-up that requires you to enter a code sent to your phone before you can log in. The account checks that it's you logging in by making sure you have an alternate device that matches. Though often feeling inconvenient and eliciting eye rolls, this is a great way to keep hackers away and helps to prevent your password from getting stolen.
4. Ditch the Sharing
Sometimes, we share our passwords with our friends, coworkers, or our parents. Data in motion is very sensitive on the web, especially if you're not taking care to secure it before you send it out. Don't share your passwords over the web unless it's absolutely necessary, keeping them protected from advanced hackers. If you need to share a password for some reason, consider using a site like Privnote to help protect the data in motion. Privnote allows you to type sensitive information onto a virtual sticky note and then provides you with a link to send to a recipient. Once that link is opened, the note self-destructs.
5. Keep Storage on Lockdown
If you're dealing with many passwords, you should store them in one place and take steps to keep that place secure. Limit access and never share where you're keeping all your passwords.
6. Keep up to Date
Last but not least, you and your company should do what's necessary to keep up to date with all the latest best practices out there. Those trying to prevent attacks are hard at work, looking for better ways to manage passwords and increase their online security.
Click here to download our free Passwords Best Practices E-Book!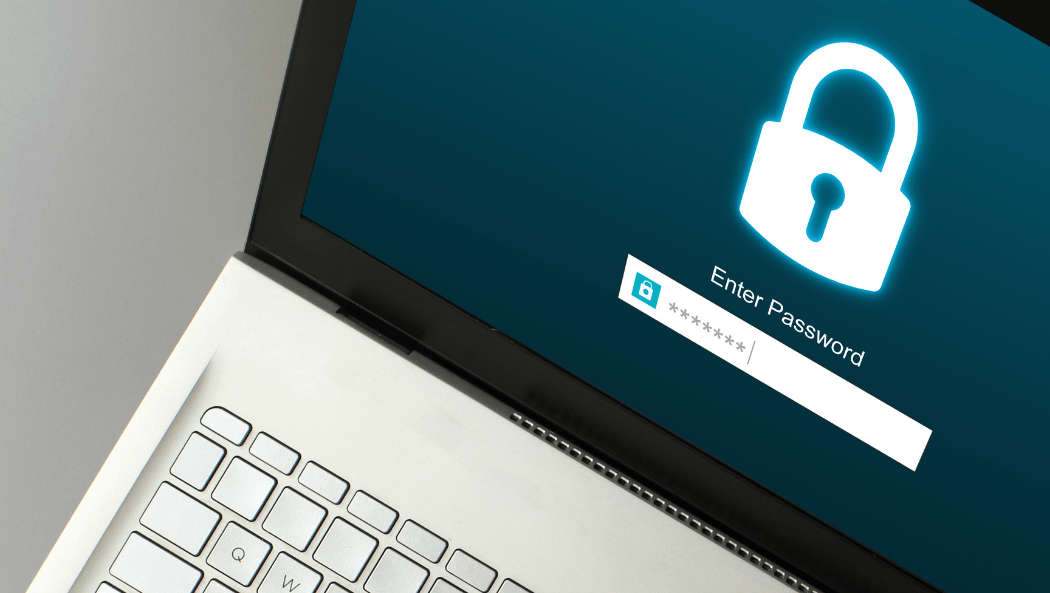 Keep Your Passwords Protected and Manage them Correctly
The web is a dangerous place, especially if you're not careful. To keep your accounts and devices safe, you need to create solid passwords and change them often, reducing the chance that a hacker could come in and steal them from you.
Using a password manager and following suggested password-creating tips, you could have a solid password that's hard to get into, keeping your accounts and sensitive data safe. Choosing a top-rated password manager will help you keep on top of managing your passwords and help you keep them secure. When online, remember to protect your accounts and information and keep them far out of the wrong hands.
Are you concerned about the cybersecurity of your business? Edge Networks can help! Take our free, self-guided IT Security Risk Assessment, or contact us today for a free, 30-minute consultation.