Giving you the Gift of Cybersecurity Awareness this Christmas
The holidays are upon us; let's celebrate the 12 Days of Cybersecurity Christmas! Christmas is a time for joy, celebration, reunions with loved ones, and giving. Though this time of year is meant to be enjoyed and as stress-free as possible, it's important to remember that not everyone uses this time to rest and relax. In fact, studies show that cybersecurity risks actually increase during the holidays every year.
The Cybersecurity and Infrastructure Security Agency (CISA) warns that cybersecurity risks like ransomware and malware increase on weekends and during holidays. They state that cybercriminals have specifically been initiating attacks on weekends and holidays when offices are closed and peoples' guards seem to be let down. While ransomware may not always be the risk you face, there are plenty of other cybersecurity threats to be aware of while you're online this holiday season.
That's why we're implementing the 12 Days of Cybersecurity Christmas, starting on Monday, December 20th and ending on December 31st! Our goal is to offer reminders and tips to help you stay protected during the holidays so that you can enjoy them with peace of mind, knowing you are safe from the threats of the internet. Keep reading for a free PDF download of 12 Days of Cybersecurity Christmas Tips and to learn how to improve your cyber protection this year and beyond.
Why Do Cybersecurity Threats Increase During the Holidays?
Before we get started, let's talk about why cyber threats increase. The only reason isn't that offices are closed and people take time off, though that's a pretty big deal when it comes to taking on widespread issues. The fact is that people's online activities become a bit more vulnerable. There's an increase in behaviors that could lead to cybersecurity threats getting through your layers of protection.
Here's a list of things that make cybercriminals excited about the holidays:
Higher online shopping traffic: People enter their card information left and right, trying to get gifts purchased. Not only that, but they're looking to get the best deals and shopping on websites they don't usually use.

Remote work increases: For most people, working from home for the holidays is a great way to stay close to the family. However, it also increases opportunities for work information to be intercepted and used against the person or the company.

Travel increases: When people travel, they flock to public locations with free WiFi. These public networks are great until a cyber-criminal observes them.
What Risks Do I Need to Be Worried About the Most?
There are two major issues that you should be worried about when you're going about your digital lives this holiday season. These two cybersecurity issues are phishing attacks and data breaches.
Phishing, a take on the word "fishing", is the act of a cybercriminal 'casting out bait' to try and get information from you. It's a form of social engineering, and it can be very effective. Phishing comes in the form of emails, texts, and even phone calls! They're pretty crafty too, using believable and human-sounding techniques to capture your attention and draw you in. 
Data breaches involve any form of your data being taken unwillingly. For an individual, data breaches really focus on banking information or personal information. Both of these things can be used in a way that impacts your finances, but can really impact any part of your life. Data breaches can happen from a number of sources, both online and in the real world.
So how do you prevent attacks like these from happening? Surely you can't expect online shopping to cease or the use of public internet to be reduced. Well, we're glad you asked!
The 12 Days of Cybersecurity Christmas
This holiday season, we're introducing the 12 Days of Cybersecurity Christmas. We want you to be as safe as possible during the holiday season, which includes your digital safety as well. Each of the 12 days provides you and your loved ones another tip to help keep you safe this year. Check them out below!
Day 1: Improve Your Passwords
Many people make the simple mistake of using the same password across the board. This can be fatal when it comes to cyber-attacks and means that after a cybercriminal obtains your password and email address, they'll have access to just about every other account you have, too.
Passwords need to be varied from site to site. Never use the same password twice and consider making passwords entirely different from one another. There are a number of programs that can help you create sophisticated passwords, as well as store them for you, such as 1Password, Dashlane, and OneLogin. This is normally a big help when it comes to password improvement.
Day 2: Be Cautious of Links
The holidays are a time where you're expected to communicate with old friends and new ones! It's a time where people check in on each other and send attachments to one another. When you're talking with anyone online, you should always be cautious of links.
 Unknown links are a form of a phishing attack. These links often lead you to a place to provide some information, like a username and password. Before you click on any links this holiday season, verify that you know the person sending them. You don't want your personal information being taken because you opened an attachment or clicked on a link unknowingly.
Day 3: Sparingly Use Debit Cards Online
Holiday shopping is in full force. There are many gifts to buy, and it's likely that you'll be sourcing some of them online. When you're doing your online shopping, try to avoid using your debit card.
Debit cards are linked directly to your bank account.
When a cybercriminal gets access to your debit card information, they're getting access to your money. This can create a number of issues. Many times, they'll use the same information to do their online shopping, too. Consider using a credit card or a payment service like PayPal. These aren't directly linked to an account, making stealing your payment information a bit more difficult.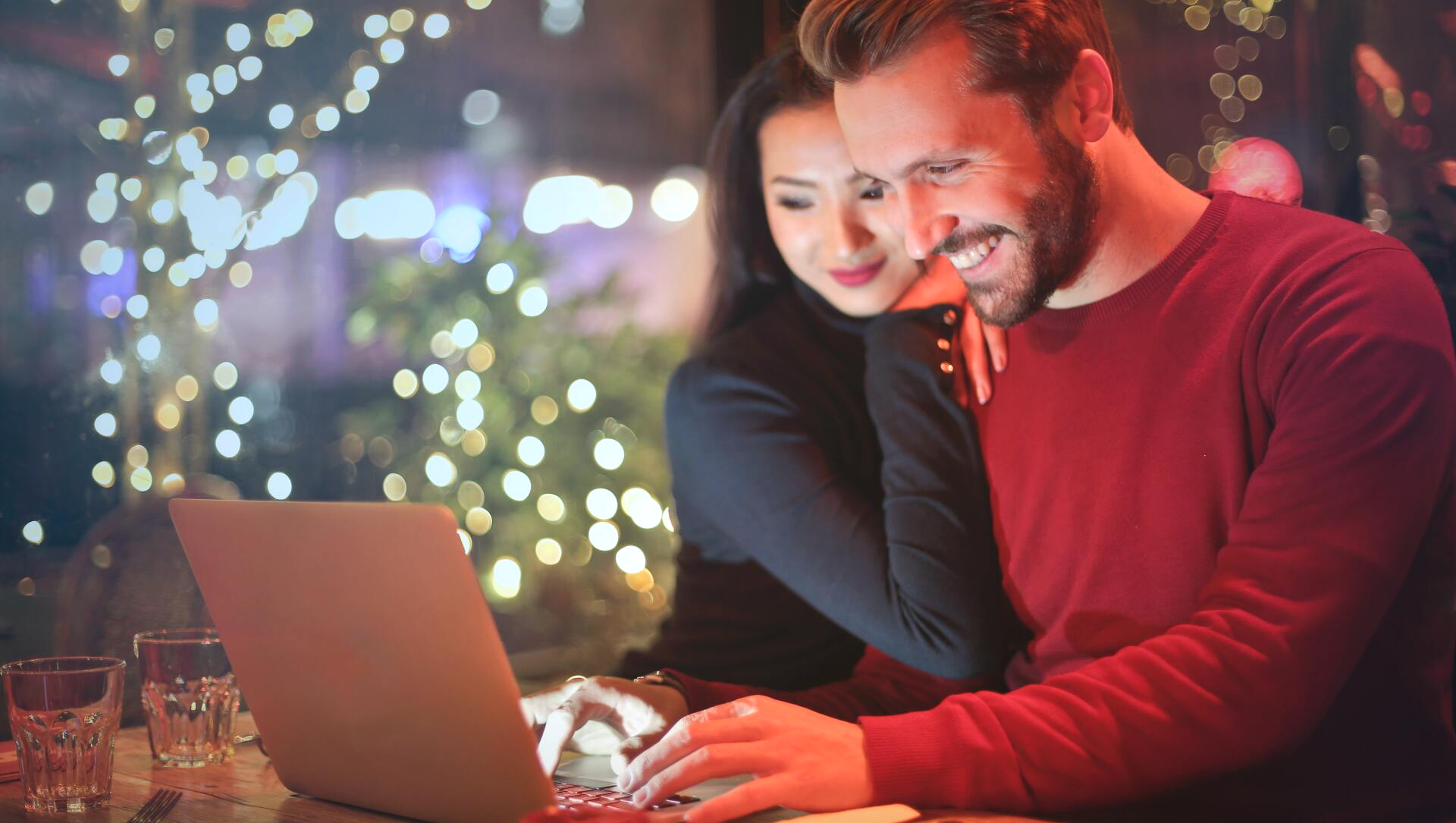 Day 4: Don't Save Your Payment Information
It's a lot more convenient to have your payment information saved when you're doing a lot of online shopping. Constantly having to pull your card out to enter digits can be a slow process, and that gets frustrating. Many websites and mobile operating systems will let you save your payment information, though. Great, right? Not really.
When you save payment information, you make that information vulnerable to data breaches. This can be a breach that occurs on the company's side or with your personal device. If your payment information is saved, the criminal performing the breach now has all of your payment information. Say goodbye to your money, and goodbye to gift-giving! Never save payment information, regardless of how convenient it is.
Day 5: Use Multi-Factor Authentication (MFA)
When you're trying to stay safe online, it's vital that you enable multi-factor authentication, which is the act of adding a second layer of protection to your online accounts. Even with a username and password, cybercriminals can't access information without the second (and possibly third) form of authentication.
In fact, MFA is effective in blocking 99% of phishing attacks. It's easy to set up, and normally the second authentication step only takes a moment of your time. Totally worth it when you're trying to stay safe.
Day 6: Keep Your Software Updated
The majority of the software that you're using on your phone, tablet, and computer is going to prompt you to update it every so often. While this seems like an inconvenience, especially when you want to use that software, it's crucial in staying safe. Most software updates are adding critical security measures to the program itself, helping to keep you safe. Don't give hackers the opportunity by using out-of-date systems.
Day 7: Use a VPN
The holidays normally involve a lot of traveling. With many people working from home due to the events of the last two years, many people are taking their work with them, too. With that, they bring their work data. Often, travel means using public WiFi networks. The best way to stay secure on a public network is by using a VPN.
A VPN, or virtual private network, protects your IP address, which is required for many cyber attacks. It also encrypts all of your online activity. This helps to prevent man-in-the-middle attacks, where information is altered between sender and recipient. Getting a VPN can keep you safe during your holiday travels.
Day 8: Install Antivirus Software
As you're perusing the internet, your computer will come into contact with a number of different websites. It's possible to encounter threats on these websites, and a good all-around form of protection is antivirus software. Antivirus software is no longer just about viruses, though.
These are now comprehensive programs that keep you protected from a number of different online threats. This includes viruses, of course, but it can also protect you from malware, spyware, phishing attacks, and more. While antivirus software isn't the last line of defense, it is a great start, and you should be using it if you aren't already. If you have antivirus software installed, make sure it's up to date. Otherwise, you're not fully protected.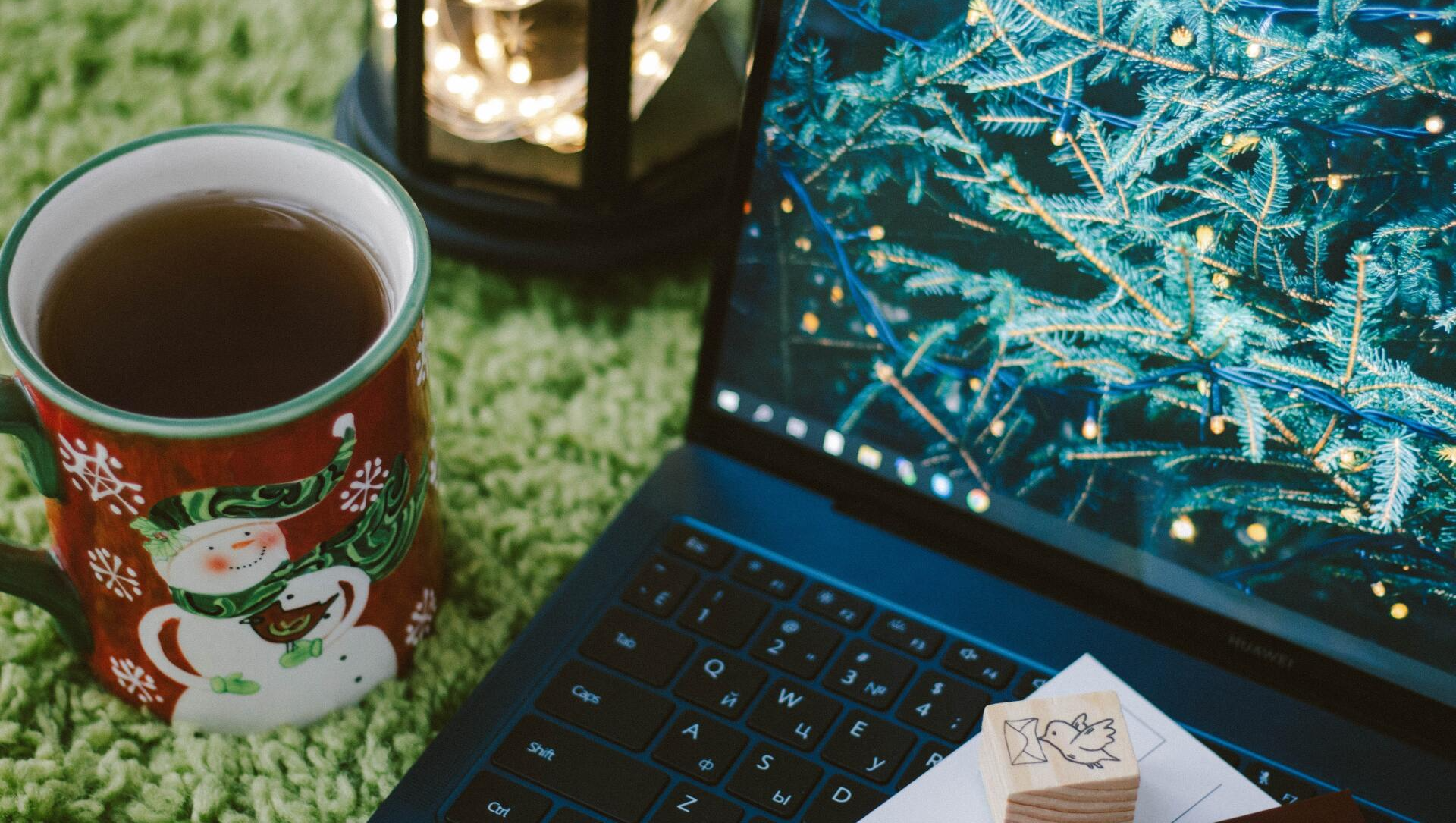 Day 9: Avoid Unknown and Unsecure Sites
When you're in a rush to get the best gift for someone you love, you may encounter websites that are unfamiliar to you. Sometimes these websites are completely legitimate. Other times, however, they're a threat to you and your cybersecurity. 
There are websites that carry what is known as drive-by download attacks. A drive-by download occurs as you enter the site. The visitation of the website triggers malicious code to be downloaded to your device. This code can be used for any number of malicious actions, including theft of personal information, injection of banking Trojans, and introduction of exploit kits. Stick to the well-established sites that you know to help avoid these problems. If using Google Chrome, you can also see if your site is secure by looking for the lock icon on the address bar of your site. Usually, Chrome will reveal a popup that states the web page is not secure, so you should avoid inputting any sensitive information onto that site.
Day 10: Avoid Unknown or Unnecessary Downloads
When you visit a website that asks you to download something to use it, it is possible that the software being downloaded is a cyber attack. Cybercriminals design downloadable software or browser extensions that collect and steal your data as you use your computer. It can lead to a number of other types of attacks, as well.
If you believe you've found a safe download, try to avoid installing any add-ons or extras with it until you know they're safe, too. Keeping an eye on things is always the best tactic.
Day 11: Be Careful on Social Media
As one of the last tips we'll provide on this article (check out our other posts for more!), we want you to exercise care in your social media profiles. Social media can be used against users more often than you'd think, and it's able to be done using the simplest of posts. Any time you post something on a social media account, you're allowing outsiders to take a glimpse into your life. Through detective work and social engineering, cybercriminals can quickly get quite a bit of information about you.
When you're posting this holiday season, ask yourself, "Would I share this with a stranger?" If the answer is no, reconsider sharing it online. Of course, you can always increase the privacy of your profile, making it harder to obtain the information you share.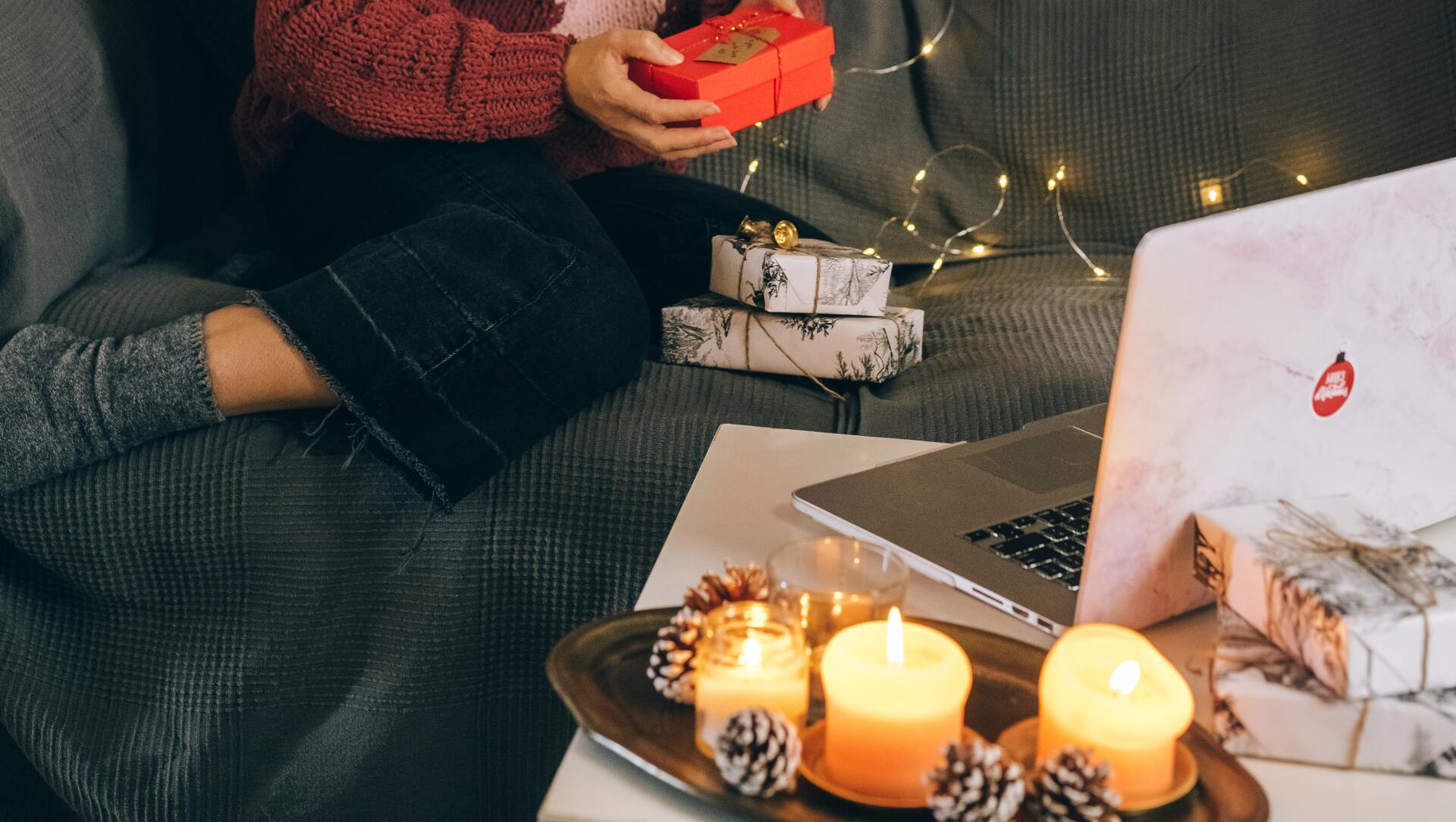 Day 12: Stay Educated and Use Caution
On our 12th and final Day of Cybersecurity Christmas, we encourage you to stay educated and use caution. Always stay on top of cybersecurity trends and learn the basics of staying safe online. Being cautious while on the internet is key in your cybersecurity. Often, people are criticized for maintaining a level of paranoia. However, it's important to realize that with the internet, a bit of paranoia is warranted. The online landscape has grown to something limitless. With that amount of access, caution should always be exercised. It's especially important that you exercise this caution during the holidays when malicious online activity is rising.
We've put together a free PDF of these 12 tips that you can reference later or share with friends, family, and colleagues. Download it below!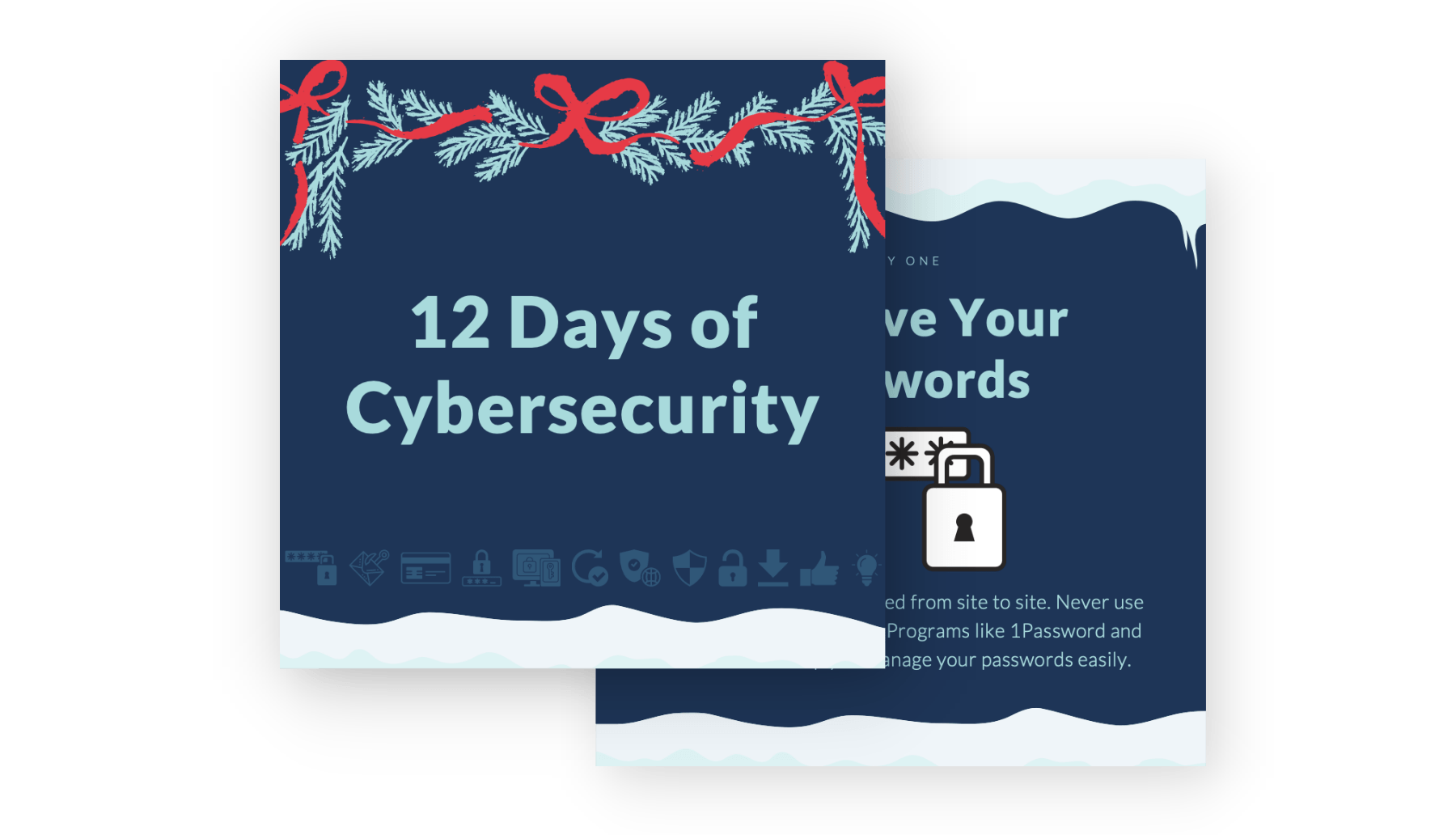 And with that, we wrap our 12 Days of Cybersecurity Christmas! We hope that you and your loved ones have a wonderful holiday and that our tips have helped you to remain safe this holiday season. As always, stay up to date on all things cybersecurity, and maintain vigilance with your digital safety.
Are you concerned about the cybersecurity of your business? Edge Networks can help!  Take our free, self-guided IT Security Risk Assessment, or contact us today for a free, 30-minute consultation. Happy holidays!